Niigata College of Public Service and Law
NCOOL
One of the leading colleges specialized in developing public servants in Japan!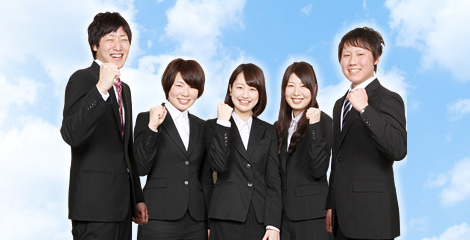 Features
The college has departments and courses for different types of public service professions. Along with classes to prepare students for the civil service examinations, the college also conducts lecture meetings by inviting persons in charge of human resources at public offices, public office tours, and internships to develop students' qualities as public servants. Through these experiences, students develop a wider viewpoint and communication skills required of public servants and full-fledged members of society.
Employment Track Record
65 students have passed the local civil service examination. While 71 students passed the national civil service examination for clerical work, 100 students passed the national/local civil service examination for police officers and firefighters.
Career Guidance
In an effort to enable students to obtain informal job offers, we provide academic training from the basics and personal guidance for interviews.
Major places of employment
Many informal job offers in the following job categories: National/prefectural/municipal public servants, police officers, firefighters, marine safety officials, Japan Post, East Japan Railway, and other sales and clerical jobs
Course
Career Business Course
With a focus on preparations for the civil service examinations and the acquisition of qualifications, students aim to obtain informal job offers from the civil service or private enterprises.
| | | |
| --- | --- | --- |
| address | | |