Niigata Accounting & Business International College
NABI
Acquire bookkeeping skills that are indispensable to work in Japanese companies!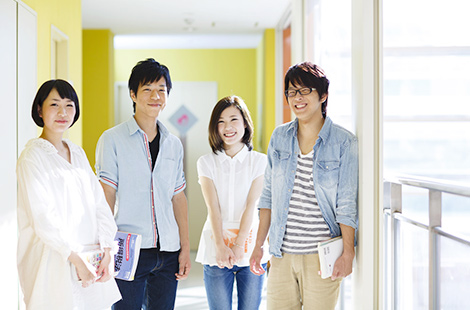 Features
The college thoroughly prepares students for the Official Business Skill Test in Bookkeeping, which is a foundation for business and a favorable qualification for employment in any field, and for the acquisition of qualifications required in the following fields: clerical work, accounting, service, information, tax accountants, and accountants. Moreover, the college focuses on small-group education and careful guidance to ensure students' understanding.
Employment Track Record
Employment rate: 100%
Career Guidance
Each student's needs are confirmed through personal interviews with a class supervisor. The class supervisor, the student, and the career guidance office collaborate with one another in job-hunting endeavors.
Major places of employment
Daishi Bank, Ltd., Hokuetsu Bank, Ltd., Murakami Shinkin Bank, JA-tokamachi, JA Uonumaminami, JAPAN POST Co., Ltd., SHIPS LTD.
Course
Accounting Business Course
Students learn everything from the basics to expertise in accounting and personal computers and acquire practical skills required to work in private enterprises.
Office Business Course
Students acquire qualifications and business manners required for office work and learn how to serve customers and operate PCs through practical training.
Information Business Course
Students aim to obtain a national qualification, IT Passport! Students are encouraged to acquire a large number of qualifications and practical skills in information administration and network management.
Certified Tax Accountant Course
Students aim to become certified tax accountants through the curriculum that enables them to pass the tax accountant examination (national qualification examination) in the shortest period of time. It is even possible for them to pass the examination while in college.
Certified Public Accountant Course
The course aims to develop human resources that can support company audits and management. Students aim to pass the certified public accountant examination (national qualification examination) in the shortest possible time.
Advanced Accounting Course
Students spend one more year in enhancing accounting knowledge and skills and aim to obtain higher qualifications.
| | | |
| --- | --- | --- |
| address | | |