Joetsu Joho Business College
JJC
Expertise and practical skills acquired via small group-based careful teaching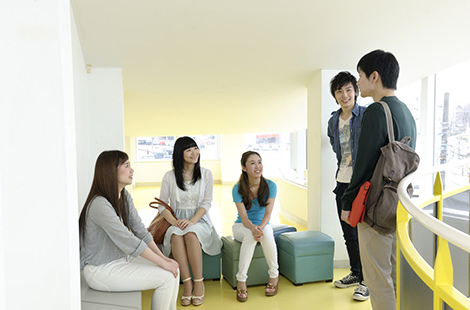 Features
Joetsu Joho Business College with 28 years of history is the only business college in the Joetsu region, and more than 1,000 graduates are working in various areas centering on the Joetsu region. The college offers a variety of internship programs in collaboration with local companies, medical institutions, and public agencies, through which students acquire practical knowledge and skills. The college enjoys a 100% employment rate each year.
Employment Track Record
Employment rate: 100%
Career Guidance
A group of experienced instructors support students' job hunting activities from the basics while listening to each student's needs through personal interviews.
Major places of employment
Joetsu City Government/NIIGATA JOETSU AREA FIRE DEPT./JA Echigo Joetsu/Echigo TOKImeki Railway/JTEC/SUPER SPORTS XEBIO/HINO MOTORS
Course
Medical Secretary and Medical Coding Course
In this course, students learn expertise to work as medical coding specialists who take charge of a reception desk, the calculation of medical fee points, and accounting at hospitals.
Bridal Service Course
Students learn service basics to become bridal planners, dress stylists, or hotel front desk clerks.
Business License Course
Students select either the medical coding major or the accounting and sales major and aim to find jobs in these fields by obtaining required qualifications in one year.
Public Service, Law and Administration Course
Students aim to pass the civil-service examination in two years. In this course, students can acquire many business skills and qualifications, which are required in actual work.
Public Service Major
Students aim to pass the civil-service examination in one year by efficiently developing required abilities.
Information Systems Course
Students learn programming techniques from the basics and aim to obtain national qualifications and become system engineers or programmers.
Information, Game and Design Course
Students learn and acquire programming techniques that are required in the entire process from the planning of game and smartphone application development to the completion of application software.
| | | |
| --- | --- | --- |
| address | | |