International College of Medical Technology
ICM
A college for students who aim to find nursing, medical health or medical coding-related jobs at hospitals.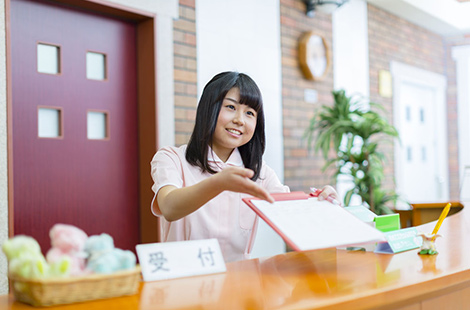 Features
The college has five advantages for the development of nurses, clinical engineers, acupuncturists, practitioners in moxibustion, medical coding specialists, and health information mangers: 1. Job offers from across the country and an outstanding track record in employment, 2. High qualification examination passing rates, 3. Opportunities to acquire practical skills through an extensive internship network, 4. An environment and facilities for team medical care in place for full-fledged training, and 5. Top-level teaching by experienced instructors
Employment Track Record
Employment rate: 100% This is a college with a strength in employment in the medical industry as well as other industries.
Career Guidance
Instructors specialized in Employment provide in-depth guidance and support in line with the characteristics of each course, which includes consultation on the selection of a place of employment, interview practice, and preparations for written examinations and aptitude tests.
Major places of employment
Hospitals in Niigata Prefecture including Niigata City General Hospital and SHINRAKUEN HOSPITAL, and hospitals outside the prefecture, such as Yokohama Daiichi Hospital and Narashino Daiichi Hospital
Course
Medical Clerk Course
A medical clerk is one of the most popular jobs among clerical jobs for females. In this course, students aim to become medical office assistants who engage in front desk and accounting operations at hospitals and clinics.
Health Information Manger Course
The International College of Medical Technology is the only college in Niigata where students can prepare for the acquisition of qualifications for health information managers. The course aims to develop medical record management specialists who work in general hospitals.
Acupuncture & Moxibustion Course (day and night courses)
Graduates are working as trainers or aestheticians or running their own clinic. Students in this course aim to become acupuncturists and/or moxibustion practitioners, who give treatment to enhance immune systems by stimulating acupuncture points.
Clinical Engineering Course
Students aim to become clinical engineers who can operate high-tech medical equipment, such as artificial heart-lung machines and respirators.
Nursing Course
Students aim to become nurses who help patients receive appropriate medical care toward recovery through practical training at hospitals and collaboration with other courses.
| | | |
| --- | --- | --- |
| address | | |