New World Institute of Total Fashion
NITF
Acquire fashion techniques and knowledge and get a job in Japan!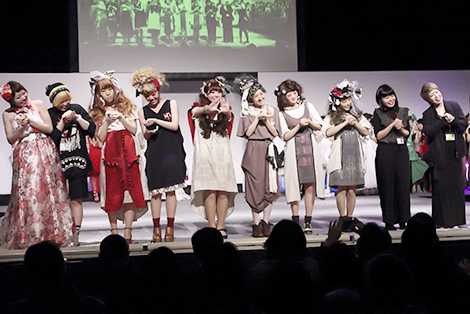 Features
This is a college where every job type in the fashion industry can be pursued, such as shop clerks, buyers, stylists, bridal stylists, designers, and producers. The institute also provides housing introduction services to ensure that international students can concentrate on their studies.
Employment Track Record
Employment rate: 100%! Rate of employment in the fashion industry: 97.2%!
Career Guidance
We provide thorough support to students until they find jobs by conducting career guidance and providing personal guidance on how to write a resume and interviews.
Major places of employment
ONWARD KASHIYAMA, WORLD, UNITED ARROWS, SANEI INTERNATIONAL, Japan Imagination, and many others
Course
Fashion Design Course
Students acquire clothing design, pattern, and sewing skills in three years. Students learn firsthand from professional designers!
Bridal Costume Design Course
Students acquire design and production skills to make wedding dresses, costumes, and stage costumes in two years.
Brand Creation Course
Students learn clothing design skills and acquire skills and knowledge required to launch a brand and make it a popular brand in two years.
Fashion Business Course
Students learn everything required to become a fashion advisor through real select shops on campus.
International Fashion Business Course
Students aim to become global buyers or planners by acquiring high English proficiency and fashion business acumen.
Stylist Course
Students aim to become stylists who play an active role in a variety of media fields, such as magazines, TV programs, commercials, films, and the bridal business.
Fashion Major
Students further refine their skills through an extra year of learning. They aim to become leading professionals by enhancing their sense, skills, and knowledge of fashion.
| | | |
| --- | --- | --- |
| address | | |